Kennedy Krieger Institute is committed to empathy, diversity, inclusion, civility and caring in everything we do. Our employees are supportive, compassionate and committed to our patients, families and students, and make a difference each and every day.
Civility is at the heart of our culture. Treating others, especially those who are different from us, with respect is paramount to us living up to, and delivering on, our brand each day.
We make a difference every day in the lives of those we serve. Now, make a difference in yours by joining our team!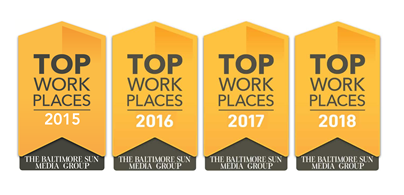 An Award-Winning Workplace!

Kennedy Krieger is so proud to have been named a Top Workplace by the Baltimore Sun Media Group!