Ask Sebastian what he wants to be when he grows up, and he'll tell you: "A warrior!"
It's a fitting aspiration for a boy named after the patron saint of soldiers. But Sebastian is already a warrior. He fights every day to walk, gain strength, redevelop motor skills, and get back to the business of being a 6-year-old after developing acute flaccid myelitis (also known as AFM) last August.
Kennedy Krieger researches and treats rare diseases in children.
The disease is caused by abnormalities of the spinal cord  which doctors compare to polio. Some of the signs of AFM  parents might notice are the following:
facial drooping
sudden weakness in the limbs
sudden inability to speak
 Kennedy Krieger has advanced therapies to care for this rare and complex disease.
Your support helps us fight on the front lines of this paralyzing disease.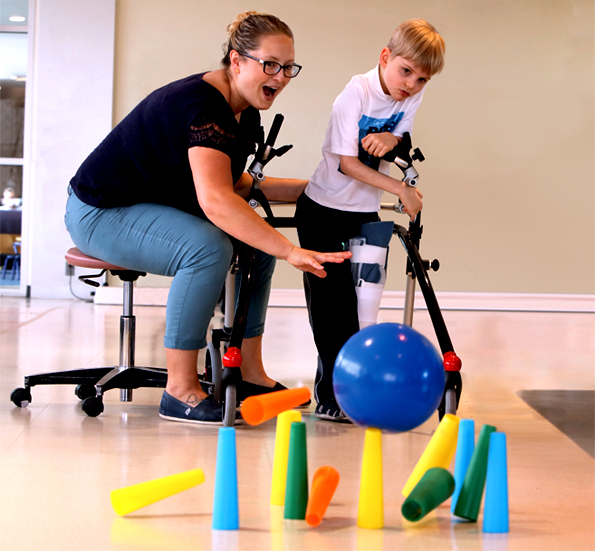 Help kids like Sebastian live life with full use of their arms and legs by supporting Kennedy Krieger.