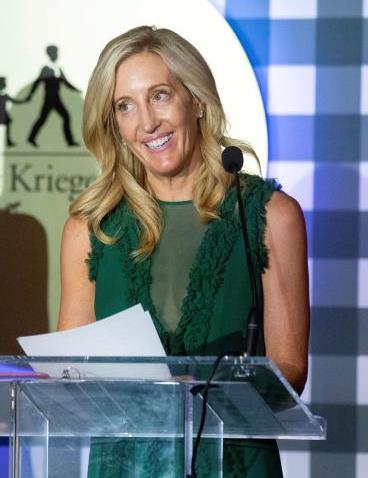 Note: This story is from a WIN email delivered on 6/18/20.
Today's installment of our "Celebrating Those Who Give" series features WIN member Aimee Fulchino.
Aimee currently serves as co-president of WIN and is one of the chairs of the 2020 Hats & Horses event.

What should our audience know about your background? 
I graduated from Loyola University with an accounting degree, received my CPA, and worked in public accounting for three years. I then became the director of financial reporting for a public healthcare company. I got married and decided to stay home after my first son was born. I stayed home with my three boys until the youngest was 4 years old. I then opened a barre studio in 2011. 
How did you learn about WIN?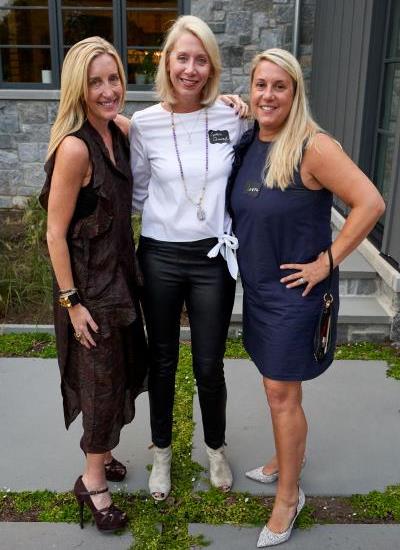 I learned about WIN from Dara Schnee, who was one of my barre clients at the time. WIN was just starting to grow, and she invited me to a meeting. 
WIN always tries to share a story of a parent or have a parent speak at our meetings. At my first meeting, a mother spoke of how Kennedy Krieger Institute had helped her daughter after a serious car accident. I knew instantly that I needed to be a part of this special place. 
As a mother of three healthy children, I know how lucky I am to have these healthy boys. I also know how quickly life can change, and I wanted to help families that have had their worlds rocked by unfortunate events.
How have you been involved with WIN?
I have been involved for six years.
In that time, I have tried to get involved in as many events as possible. In addition to attending WIN fundraising events, membership gatherings and volunteer opportunities, I have served as co-president of WIN for the past three years and co-chaired Hats & Horses for the past four years.
What's your favorite WIN memory?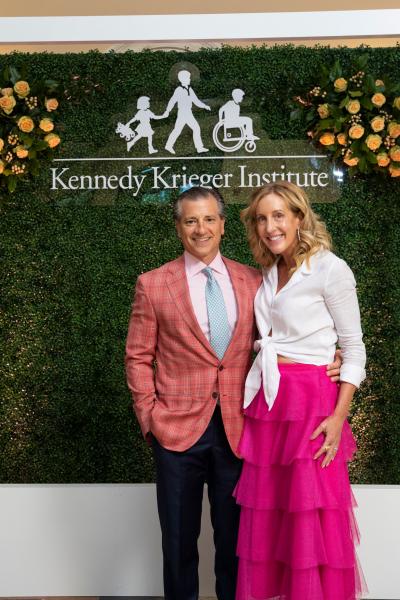 I have been lucky to have so many great memories associated with WIN. One that stands out is when I was on a tour, and I had the pleasure of speaking with a 20-year-old who had been in an accident that had left him paralyzed. Everywhere he went, he was told that he wouldn't ever be able to walk again. He then came to Kennedy Krieger's International Center for Spinal Cord Injury where they truly believe anything is possible.
Despite the odds, the therapy this young man received at the center allowed him to walk on his own with the help of a walker. It's been a long road of therapy at Kennedy Krieger but he's walking now, and he's regained his independence. Kennedy Krieger performs miracles every day.
What would you say to encourage others to join WIN?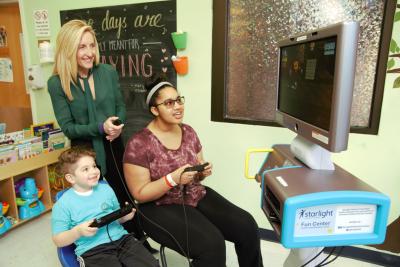 WIN is a community of women from all walks of life. I have learned so much from this amazing group of women. There are so many ways to be involved. We have happy hours, we provide meals to families of our inpatients, we host speaker events where our members learn from clinicians about cutting-edge medical information, and we volunteer in the Child Life and Therapeutic Recreation room, to name a few. 
If you are still unsure, taking a tour is the best way to get to know the Institute and learn about the groundbreaking work and phenomenal care being done there every day.
Thank you, Aimee, for your compassion, generosity, and leadership!