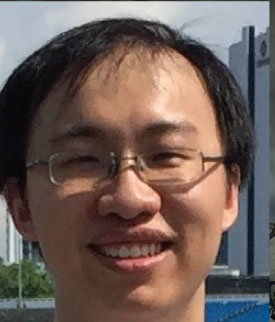 Phone: 667-205-4096
Email: wli47@jhmi.edu
Kennedy Krieger Institute
716 N. Broadway
Baltimore, MD 21205
United States
Research Departments
Neurosection, MRI Division, Russel H. Morgan

Department of Radiology and Radiological Science at John Hopkins University School of Medicine.
Research
Degrees
Ph.D. Columbia University (New York) (2012)
B.S. University of Science and Technology in China (2007)
Research
My current work focuses on the development of novel MRI technologies for in vivo mapping the physiological parameters in brain, specifically the quantification of cerebral perfusion and cerebral metabolism rate of oxygenation and their applications for studying the physiology and pathology in the central nervous system. My research interest also includes developing new method for non-contrast MRI angiogram.
Related Links 
https://scholar.google.com/citations?user=iHUSF2cAAAAJ&hl=en
Research Publications
https://www.ncbi.nlm.nih.gov/myncbi/1ZGNv5IsEJcQh/bibliography/public/