January 2022: Don't forget to register for the upcoming ISMRM perfusion workshop in March 2022 and the CEST MRI workshop in August 2022 (See Training-workshops).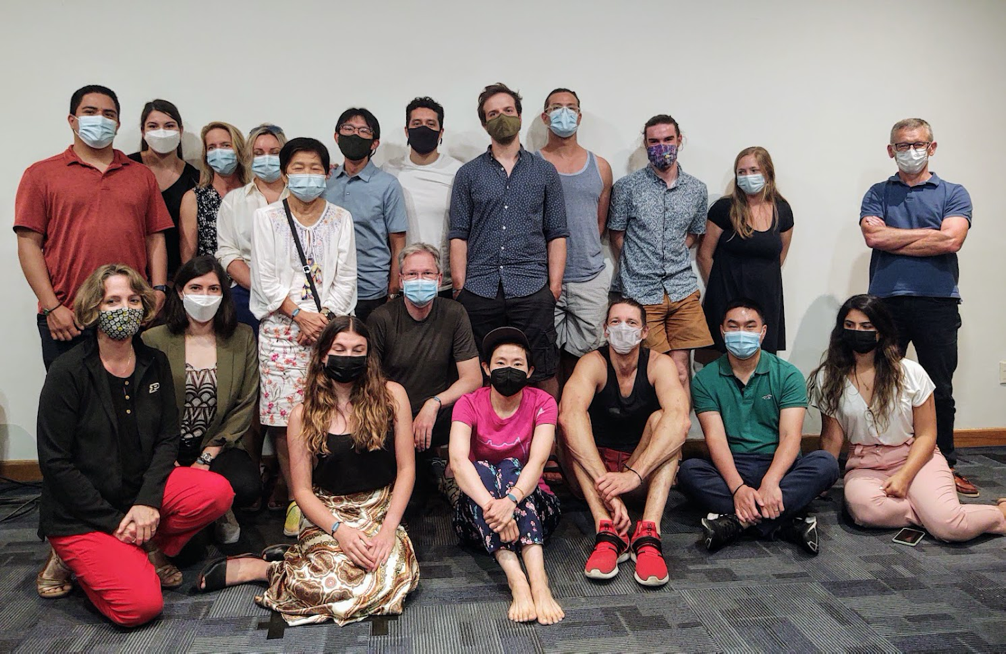 November 2021: From November 16th to 20th 2021, we organized the 6th International Symposium on Advanced MRS and GABA joint with the 3rd EDITINGSCHOOL workshop in Playa Del Carmen Mexico, which was attended in person by 21 participants. The lectures offered during the workshop cover all aspects of advanced MRS from background MRS theory, to details on quantification and practical recommendations on acquisition and data review. The symposium is a perfect platform for junior researchers to present advanced MRS studies to receive critical feedback from a broad audience of world-experts in the field. It offers a unique chance to foster new collaborations with clinical MRS researchers that apply our advanced MRS methods and analysis tools.
June 2021: Some first 1.5x1.5x1.5 mm3 diffusion data from the new gradients, acquired using the multi-shell human connectome project acquisition parameters; courtesy of Dr. Xu Li.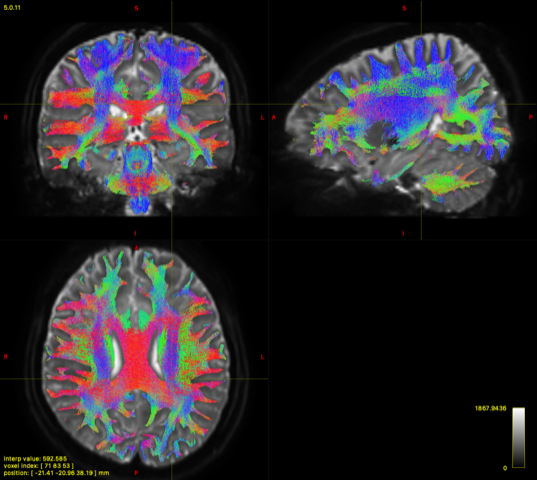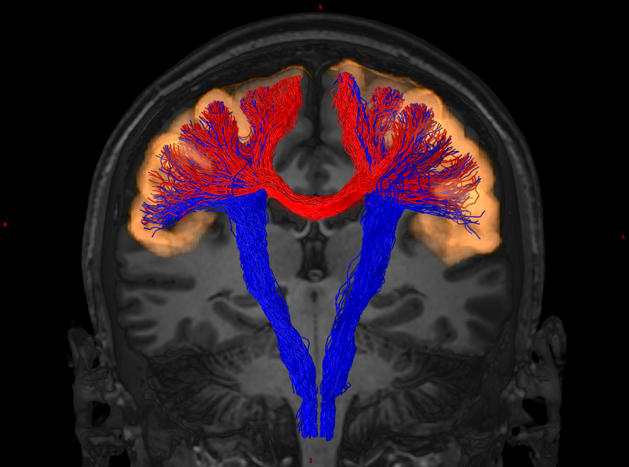 March 2021: New whole-body gradients (95 mT/m and 220 T/m/s) installed and cleared for use on MR scanner 2. Bore on this first Elition RX system is 60 cm to accommodate the gradient cooling.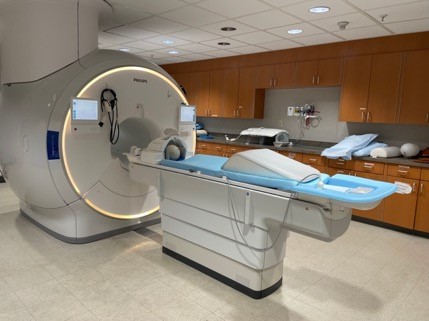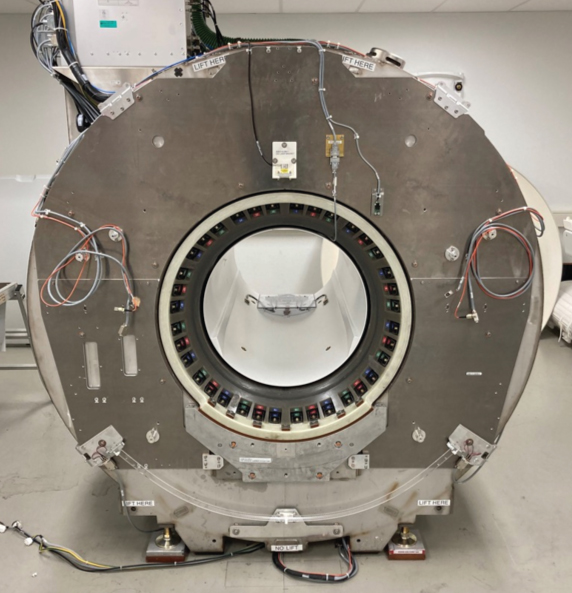 February 22, 2021: Whole-body (95 mT/m) gradients still in customs in New York, expected to arrive at the Kirby Center on March 1, 2020.
February 10, 2021: After two years of testing and optimization Philips Healthcare in Best, the Netherlands, ships the first set of whole-body (95 mT/m) gradients to the F.M. Kirby Research Center for installation in the 3T Elition. It will be the first Elition RX system in the world.
November, 2020: Research collaboration between the F.M. Kirby Center and the Alzheimer's Research Center at Johns Hopkins shows that quantitative susceptibility mapping in MRI and PET indicates that elevated cerebral iron load is related to lower cognitive performance independent of β-amyloid among cognitively normal older adults.
https://pubs.rsna.org/doi/10.1148/radiol.2020201603?url_ver=Z39.88-2003&rfr_id=ori:rid:crossref.org&rfr_dat=cr_pub%20%200pubmed