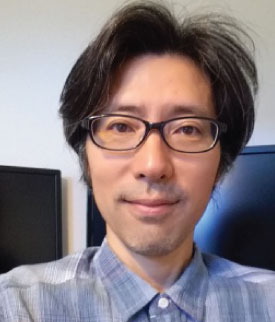 Phone: 410-718-3888
Email: smori1@jhmi.edu
Johns Hopkins University
330 Traylor Bldg.
720 Rutland Ave.
Baltimore, MD 21205
Research Department
Neurosection, MRI Division, Russel H. Morgan Department of Radiology and Radiological Science at John Hopkins University School of Medicine
About
Dr. Susumu Mori is a Professor in Department of Radiology, Johns Hopkins University School of Medicine
Education and Career
Dr. Mori graduated with a doctor's degree in Biophysics at Johns Hopkins University School of Medicine in 1996. His thesis focused on multi-quantum spectroscopy of solution NMR and diffusion measurements by pulsed field gradients of MRI scanners.
After completing a postdoctoral training, he became an assistant professor in Johns Hopkins University, Department of Radiology in 1996, where he was promoted to associate professor (2001) and professor (2006). Dr. Mori is a Fellow of the International Society for Magnetic Resonance in Medicine (ISMRM). He has been awarded the ISMRM gold medal for neuroscience contributions to diffusion imaging (2018).
Research
Dr. Mori's present research focuses on developing an infrastructure for large-scale image analysis platforms. He has been developing a series of image analysis tools that have been widely used throughout the world including MriStudio and MriCloud. He is also developing a platform to analyze clinical data. These platforms provide environments to analyze various types of MR images and perform integrative analyses.
Related Links
https://scholar.google.com/citations?user=eiGSZdMAAAAJ&hl=en
Research Publications
https://pubmed.ncbi.nlm.nih.gov/?term=Mori+S%2C+Baltimore%2C+Hopkins%2C+radiology&sort=pubdate
Other links