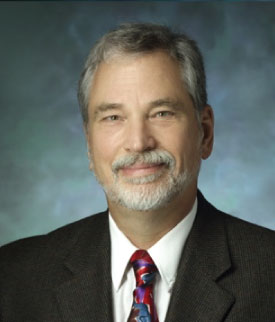 Research Associate, F.M. Kirby Research Center
Phone: 443-923-9504
Email:
Kennedy Krieger Institute
707 N. Broadway
Baltimore, MD 21205
United States
Research Departments
Neurosection, MRI Division, Russel H. Morgan

Department of Radiology and Radiological Science at John Hopkins University School of Medicine.
About
Joseph Gillen been working in the development of magnetic resonance imaging (MRI) and spectroscopy (MRS) technology since 1985 and with functional MRI (fMRI) technology since 1993. He was involved in the establishment of the Magnetic Resonance Research Center at University of Pittsburgh and of the F.M. Kirby Research Center for Function Brain Imaging at Kennedy Krieger Institute, both nationally recognized functional imaging centers.
Education and Career
Joseph Gillen graduated from the University of Pittsburgh with a B.S. in Biophysics and Microbiology. This was followed by eight years as a research assistant at the University of Pennsylvania SOM, Cardiovascular Pulmonary Division assisting with animal and human pulmonary research studies. Experience was gained with physiological recording instrumentation and digital signal processing. He moved to the field of magnetic resonance imaging in 1985, helping to establish the first high field MR imaging research center in Pittsburgh at the Pittsburgh NMR Institute and then to functional MRI in 1993 assisting in the setup and operation of the MR Research Center at University of Pittsburgh Medical Center.  During this period his primary effort included programming the GE MRI scanners, management and programming of the research data processing network of Sun, SGI, DEC and Apple computers and interface with equipment and software vendors. In 1997 he joined the MR Research Division of the Johns Hopkins Department of Radiology as a Research Associate.
Research
The focus of Mr. Gillen's current work has been on implementing techniques normally performed in the laboratory for use in the magnetic resonance environment. This has included presentation of audio, video, olfactory, tactile and pain stimuli to subjects, response feedback from and monitoring of subjects and measurement of physiological signals including ECG, respiration, skin conductance, EEG, EMG and eye movements in high-field (1.5T, 3T) and ultra high-field (7T) MR scanners. He is very experienced in pulse sequence programming on Philips scanners to implement new MRI and MRS techniques and in programming fMRI experiment paradigms in E-Prime, MATLAB Psychophysics toolbox and Presentation languages. He provides day-to-day operational support to users of the Johns Hopkins MR Service Center and the Kennedy Krieger F.M. Kirby Research Center.
Related Links
Research Publications
https://www.ncbi.nlm.nih.gov/myncbi/1ZafsAq2wkzkm/bibliography/public/