Objectives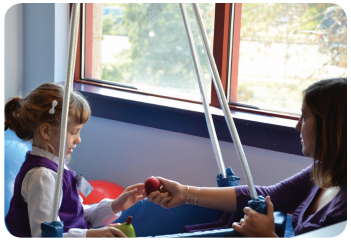 The overall objective of the Clinical Translational Core (CTC) is to provide IDDRC-supported investigators with access to a broad range of supports of critical importance for the effective and efficient conduct of translational research focused on developmental disorders. This aim continues our Center's commitment to enhancing the conversion of basic science discoveries into effective therapies for children and adults with genetic and acquired developmental disabilities.
The CTC provides IDDRC-supported investigators with access to a broad range of support that includes:
consultation services;
direct services for in vitro, metabolic, animal, and clinical experiments;
assistance with data analysis;
training and dissemination in methodologies and findings.
This comprehensive support is provided by the Human Cell Culture, Metabolic, Animal Model, Clinical Research, and Biostatistics Units of the CTC. The Core is structured to complement other major research-related resources, including the Kennedy Krieger Institute Office of Human Research Administration (OHRA) and the Johns Hopkins Institute of Clinical and Translational Research (ICTR).
The CTC's large staff has a wide range of expertise to assist IDDRC-supported investigators throughout the T4 translational pathway from basic research to clinical trials, with an emphasis on investigational new drug (IND)-enabling studies. CTC guidance is informed by its close engagement with external stakeholders, including pharmaceutical industry partners, disease advocacy groups, rare disease consortia, and regulatory agencies such as the Food and Drug Administration (FDA).
To learn more about each CTC Unit and the related services, please visit the CTC's Services page.