CNCDP Annual Retreat
Held each fall, just prior to the Child Neurology Society Annual Meeting, the CNCDP Annual Retreat gathers all CNCND-K12 scholars and mentors to present research and network. Participation is expected.
The 2023 CNCDP Annual Retreat:
October 1-3, 2023 in Vancouver, BC, Canada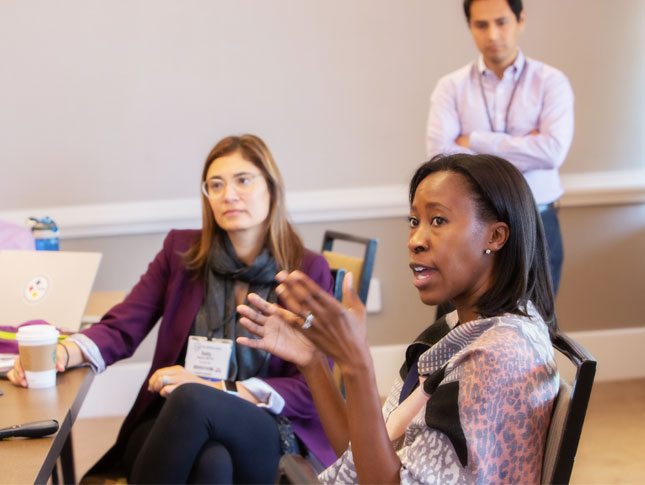 Webinars
May 18 at 12:30pm ET/9:30am PT - Writing Effective K Grants Presented by Dr. Rick McGee, Northwestern University Feinberg School of Medicine
Register in advance:
---
May 25 at 1pm ET/10am PT – Demystifying the CNCDP-K12 application process
Register in advance for this meeting:
After registering, you will receive a confirmation email containing information about joining the meeting.
---
May 31 at 1pm ET/10am PT – Applying to the CNCDP-K12 Q&A
Register in advance:
Previous
​CNCDP-K12 "Demystifying the CNCDP-K12 Application Process" Webinar – March 31, 2021​ ​
CNCDP-K12 "Rigor and Reproducibility" Webinar – January 27, 2021​ ​
CNCDP-K12 "How to Respond to Grant Reviews for Resubmission" Webinar – December 16, 2020​ ​
CNCDP-K12 "Closing the Gender Gap: Challenges and Opportunities" Webinar – November 11, 2020
​CNCDP-K12 "Tips for a Clinical Research K Proposal" Webinar – July 15, 2020​
​CNCDP-K12 "Writing Effective K Grants" Webinar – June 30, 2020​ ​
CNCDP-K12 "How to Apply to the CNCDP-K12" Webinar – May 20, 2020​
​CNCDP-K12 "Clinical Research Networks – Making the Most of Participation" Webinar – May 13, 2020​
​CNCDP-K12 "Specific Aims: How to be Concise" Webinar – April 29, 2020​ ​
CNCDP-K12 "Time Management Tips: How to Balance Research and Clinical Care " Webinar – March 18, 2020​ ​
CNCDP-K12 "Career Development" Webinar – January 15, 2020​