Tami W.
Swearingen
,
BSN, MA, RN, LNCC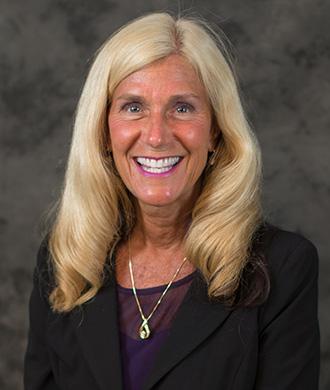 Chief Nursing Officer and Senior Vice President of Healthcare Quality
Kennedy Krieger Institute
707 N. Broadway
Baltimore, MD 21205
United States
About
Tami Swearingen is the Chief Nursing Officer and the Senior Vice President of Healthcare Quality. She is also an adjunct faculty member at the Johns Hopkins School of Nursing.
Education
Swearingen received her Bachelor's of Science in Nursing (BSN) at the University of Delaware and went on to obtain her Master's of Art in health care administration/management at the College of Notre Dame. She holds a certification as a Legal Nurse Consultant and has served as an expert witness and completed numerous case reviews across the country. She serves as a member of the Advisory Board of Directors for Nurse.com (Gannett Company).
She is a member of the Maryland Organization of Nurse Executives (MONE), American Organization of Nurse Executives (AONE), American Nurses Association (ANA), and Association of Rehabilitation Nurses (ARN). Her clinical background is in general pediatrics, pediatric emergencies and pediatric rehabilitation. Recipient of the University of Delaware's, School of Nursing, Star Award. Identified as one of 50 outstanding nursing alumni of the past 50 years.
Research
Swearingen's current research interests are evidence-based practices and learning. She currently was one of the authors on a chapter regarding evidence-based practices in a nursing publication.
Other Publications
Shaefer, S., DiPietro, E., Swearingen, T. Building Core Competencies in Nursing Academia- Chapter 5. Johns Hopkins Nursing Evidence-Based Practice: Implementation and Translation. 2010.
Reber, P., DiPietro, E., Smith, R., Paraway, Y., Obst, B., Koller, C., Swearingen, T. Communication: The Key to Effective Interdisciplinary Collaboration in the Care of a Child with Complex Rehabilitation Needs. September, 2011.