Robert L.
Findling
,
MD, MBA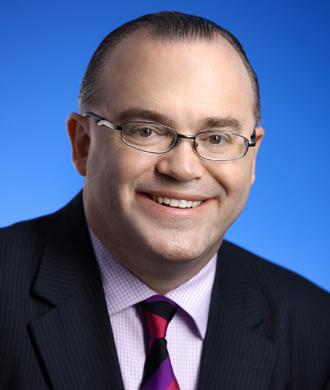 Vice President of Psychiatric Services and Research
716 North Broadway, Room 208
Baltimore, MD 21205
United States
About
Dr. Findling is the Vice President of Psychiatric Services and Research at the Kennedy Krieger Institute. He is also the Director of Child & Adolescent Psychiatry, a Vice Chair in the Department of Psychiatry and Behavioral Sciences, and a Professor (PAR) at Johns Hopkins. Dr. Findling is working to foster and integrate the faculties, services and research opportunities at Kennedy Krieger, Johns Hopkins Hospital and the affiliated programs at Bayview Medical Center.
Education
Dr. Findling did his undergraduate work at Johns Hopkins University and went to medical school at the Medical College of Virginia. Dr. Findling then completed training in Pediatrics, Psychiatry, and Child & Adolescent Psychiatry as part of the "Triple Board" joint training program at Mt. Sinai in New York. He subsequently earned his Masters of Business Administration degree at a joint program run by the London School of Economics, NYU Stern, and HEC Paris called "Trium".
After serving as the Rocco L. Motto, M.D. Chair of Child and Adolescent Psychiatry at Case Western Reserve University School of Medicine and Director of the Division of Child and Adolescent Psychiatry at University Hospitals Case Medical Center, Dr. Findling returned to Baltimore in 2012. 
Research
Dr. Findling has achieved international recognition as a clinician and an educator. His investigative endeavors have focused on pediatric psychopharmacology and serious psychiatric disorders in the young. Dr. Findling has authored over 300 scientific articles as well as several books.  His research is supported by the National Institutes of Health, the Stanley Medical Research Institute, and the pharmaceutical industry. 
Research Studies
Dr. Findling serves as both a principal investigator and co-investigator on numerous research protocols in both typically-developing and atypically-developing children that are being conducted under the auspices of Kennedy Krieger's Clinical Trials Unit.
Research Publications
Findling RL, Townsend L, Brown NV, Arnold LE, Gadow KD, Kolko DJ, McNamara NK, Gary DS, Kaplin DB, Farmer CA, Kipp H, Williams C, Butter EM, Bukstein OG, Rice R Jr, Buchan-Page K, Molina BS, Aman MG (2017). The Treatment of Severe Childhood Aggression Study: 12 Weeks of Extended, Blinded Treatment in Clinical Responders. J Child Adolesc Psychopharmacol. 27(1), 52-65.
Van Meter AR, You DS, Halverson T, Youngstrom EA, Birmaher B, Fristad MA, Kowatch RA, Storfer-Isser A, Horwitz SM, Frazier TW, Arnold LE, Findling RL, Lams Group T (2016). Diagnostic Efficiency of Caregiver Report on the SCARED for Identifying Youth Anxiety Disorders in Outpatient Settings. J Clin Child Adolesc Psychol. , 1-15.
Findling RL, Landbloom RL, Mackle M, Wu X, Snow-Adami L, Chang K, Durgam S (2016). Long-term Safety of Asenapine in Pediatric Patients Diagnosed With Bipolar I Disorder: A 50-Week Open-Label, Flexible-Dose Trial. Paediatr Drugs. , .
Findling RL, Groark J, Tourian KA, Ramaker SA, Chiles D, Yang L, Nichols AI (2016). Pharmacokinetics and Tolerability of Single-Ascending Doses of Desvenlafaxine Administered to Children and Adolescents with Major Depressive Disorder. J Child Adolesc Psychopharmacol. , . 
Landersdorfer CB, Findling RL, Frazier JA, Kafantaris V, Kirkpatrick CM (2016). Lithium in Paediatric Patients with Bipolar Disorder: Implications for Selection of Dosage Regimens via Population Pharmacokinetics/Pharmacodynamics. Clin Pharmacokinet. , 
Ong ML, Youngstrom EA, Chua JJ, Halverson TF, Horwitz SM, Storfer-Isser A, Frazier TW, Fristad MA, Arnold LE, Phillips ML, Birmaher B, Kowatch RA, Findling RL, LAMS Group (2016). Comparing the CASI-4R and the PGBI-10 M for Differentiating Bipolar Spectrum Disorders from Other Outpatient Diagnoses in Youth. J Abnorm Child Psychol. , .
Van Meter AR, Burke C, Kowatch RA, Findling RL, Youngstrom EA (2016). Ten-year updated meta-analysis of the clinical characteristics of pediatric mania and hypomania. Bipolar Disord. 18(1), 19-32.
Stentebjerg-Olesen M, Ganocy SJ, Findling RL, Chang K, DelBello MP, Kane JM, Tohen M, Jeppesen P, Correll CU (2015). Early response or nonresponse at week 2 and week 3 predict ultimate response or nonresponse in adolescents with schizophrenia treated with olanzapine: results from a 6-week randomized, placebo-controlled trial. Eur Child Adolesc Psychiatry. 24(12), 1485-96.