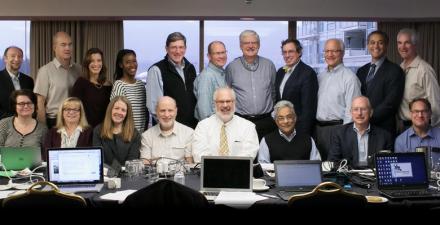 Learn about the goals of our training program.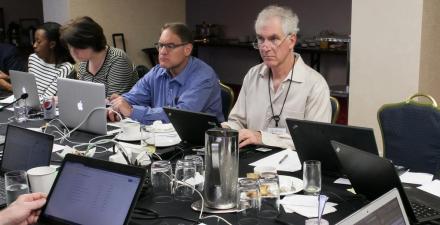 Information about eligibility requirements, application deadlines, and more.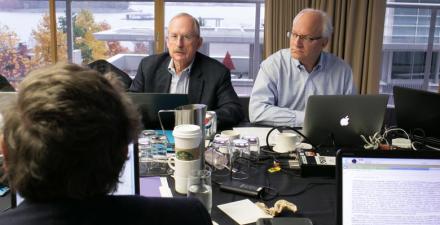 Discover the mission and vision of the CNCDP-K12 Program.
Welcome to the Child Neurologist Career Development Program
The NIH Child Neurologist Career Development K-12 Award program was approved by the NIH-NINDS in May 2016 and will provide salary and additional research support for 3 years for child neurologists who wish to pursue a research career and are not more than 5 years from completion of their neurology clinical training at the date of application. Child Neurologists wishing to apply for the award beginning July 1st, 2021, must submit a Letter of Intent due by June 15th, 2020, directly to CNCDP-K12@kennedykrieger.org. A two page letter of intent from the applicant should include a one page statement of intent to apply (including the title of the proposal, date of completion of clinical training, name of the institution and mentor for the CNCDP project, and brief career development plan), and a one page preliminary Specific Aims for the proposed project. If the candidate has previously submitted an application to the CNCDP for a similar project, please identify the ways in which the application has been changed since the prior submission.  NIH format Biosketches from the candidate and mentor are also required. All candidates must be United States citizens or lawful permanent citizens with a Green Card. All documents (two-page letter of intent, biosketches, and copy of Passport/Green Card) should be merged into a single PDF and submitted as one document. Following a review of the LOIs by the National Advisory Executive Committee, successful candidates will be invited to submit a complete Final Application. The CNCDP-K12 is a national NIH funded research training program for child neurologists that will take over the training mission of the Neuroscience Academic Development Award (NSADA), which is being phased out. The CNCDP-K12 program will be administratively based at the Hugo Moser Research Institute at the Kennedy Krieger Institute in Baltimore and will train a national cohort of 30 trainees including 20 new trainees and 10 who are being trained in slots remaining from the older NSADA program.